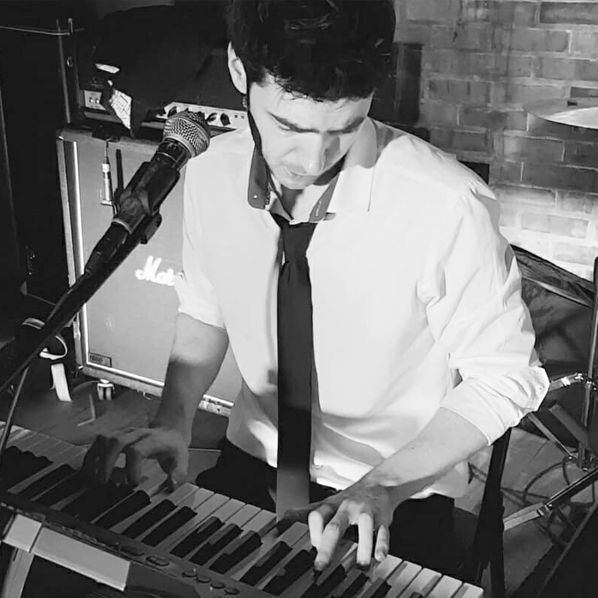 Edd Coates is the modern day equivalent of the one man band, who comes to the live stage armed with nothing but his repertoire of music and a keyboard. Garnering praise of his fans and from local media and radio stations alike, Coates' eclectic sound has been compared to a wide array of artists ranging from David Gray, to The Divine Comedy and even Pink Floyd. All the while, he manages to retain a unique identity thanks to his own unmistakable style.
Sixteen years since he first took the stage, and seven years since the release of his first studio album, Edd Coates' latest The Crooked Fold is an introspective collection of tracks following his fears, struggles and victories through adulthood. With a darker, more mature edge to his previous work, "The Crooked Fold" delves into the depths of depression and anxiety, with a focus on the strength that comes from defeating it.
"While the first album focused on my formative years and experiences, the second album focuses on the subject of rebirth and renewal after a difficult period in my life." says Edd. "The title track encapsulates this with the idea that no matter how bad things get, you'll always have it in you to vanquish your demons, and make it out the other side a stronger, happier person."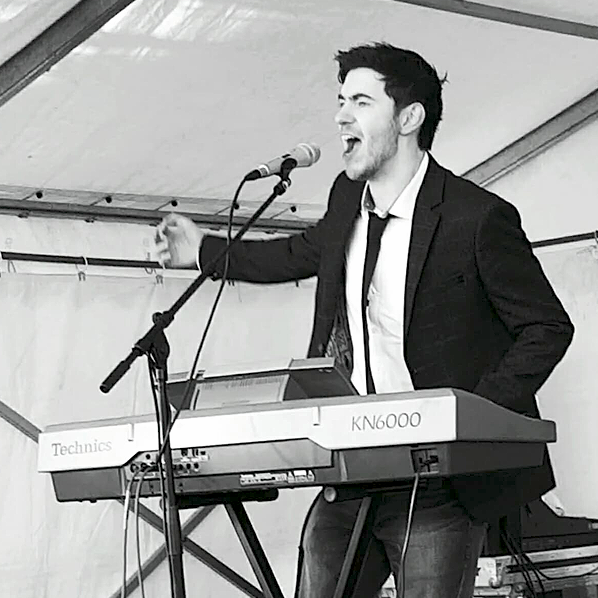 This transformation can be seen on stage too, for what once was a humble songwriter playing introspectively to his audience is now an inimitable force of energy and feeling. "There's a vulnerability that I was always so scared to share with others," says Edd, "but I've come to understand that the more you give to your audience, the more they give you in return. Every performance must be played as if it were your last." This revelation is in no small part thanks to the time he spent touring in Tall Dark Friend, a band fronted by The Voice semifinalist Jordan Gray. "My incredible bandmates encouraged me to dance, clap, wave my arms in the air, whatever the hell I felt like doing because I was having so much fun. Now when I stand on stage, I am fearless and confident. I've rediscovered the joy in music."
And there is a lot of joy to be found on this record, from the whimsical journey of the title track "The Crooked Fold", via "The Critic", an energetic guitar driven anthem about ignoring the status quo despite our inner and outer critics, to the Bowie-esque "Look At Us Now", a song Edd describes as "an epilogue to a decade-old song that revisits the story and gives it its long deserved closure." Then there are quieter moments of self reflection too, such as "Wonderland", a haunting ballad that talks about the perils of dating for the first time after a long relationship, and "On My Own", a song that celebrates independence and the importance of being comfortable in one's own skin. By it's concluding track "Shallow Victory", a song about allowing ourselves to take credit for our accomplishments without putting them down to good luck, it's clear that this record exists out of artistic integrity, and not for commercial gain.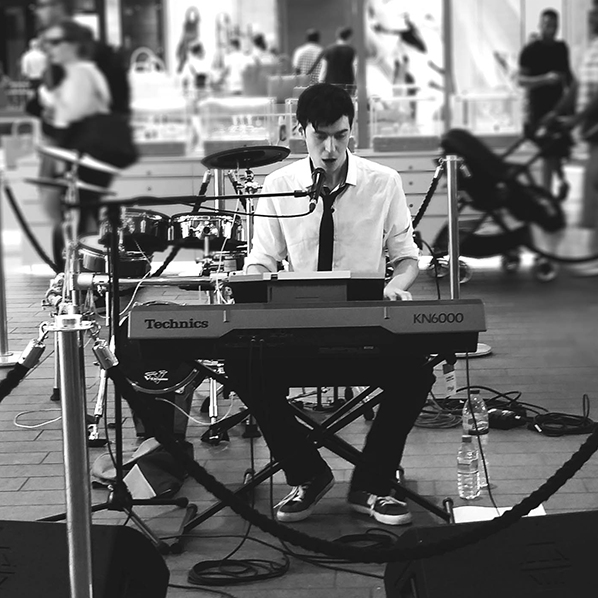 Musically and lyrically, Edd considers the tracks on this record to be his best work, "While there's a lightheartedness to some tracks, others cut very close to the bone. With total honesty I find myself laughing, crying and everything in-between, and it's all captured here in the takes." This record also marks a change in Edd's recording process, where the first album was decidedly lo-fi, the production values have now been amped up significantly. "Things sound absolutely massive in places, and then as minute as possible in others. It's a really dynamic record compared to the last."
While Edd was quoted as saying this album wouldn't take as long to produce as the last, it should come as no surprise to anyone that his second album has taken another 7 years to materialise. "I needed that break between albums in order to live my life and experience new things" says Edd. "Bad things might happen to us, but at the end of the day, life is a thrilling, beautiful journey, and I'm so excited to share the next stage of my own with my fans."
The Crooked Fold releases in 2018.