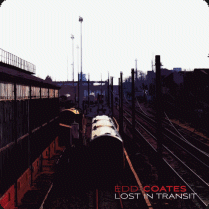 LOST IN TRANSIT
Type: Album
Release Date: September 6th 2010
Lost in Transit is Edd's first studio album, written over the course of six years, and produced in three.
On the title, "Lost in Transit sums up the way i've felt about my life over the past seven years, pushing through the insistent education system. I've always had this constant urge to move onwards and upwards to better, more exciting things... yet at the end of the day, i'm still clueless as to what they are! These songs have documented my feelings over these years, as I experience some key moments on my road to - alleged - maturity."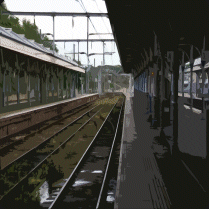 OTHER SIDE OF THE TRACKS
Type: Album
Release Date: TBA
Other Side of the Tracks is a limited edition companion CD to Lost in Transit containing ten tracks that were cut from the main album.
Not final tracklisting.
| | | | |
| --- | --- | --- | --- |
| 01... | Take Me Home | | |
| 02... | Provenance | | |
| 03... | All Passing Time | | |
| 04... | So Wrong | | |
| 05... | For a Lifetime | | |
| 06... | Miles Away | | |
| 07... | Troglodyte | | |
| 08... | Hopeless On My Own | | |
| 09... | The Boat At Night | | |
| 10... | So Few Souls | | |